A gift from the island's nature, for you.
A scenery of islands rising up from the ocean right in front of the hotel. A dreamy sunset. Stars twinkling in the night sky.
A moment of relaxation at the infinity pool overlooking the ocean or the Japanese style open-air bath with a magnificent view.
Experience the breath of nature with your body and soul in this lush environment.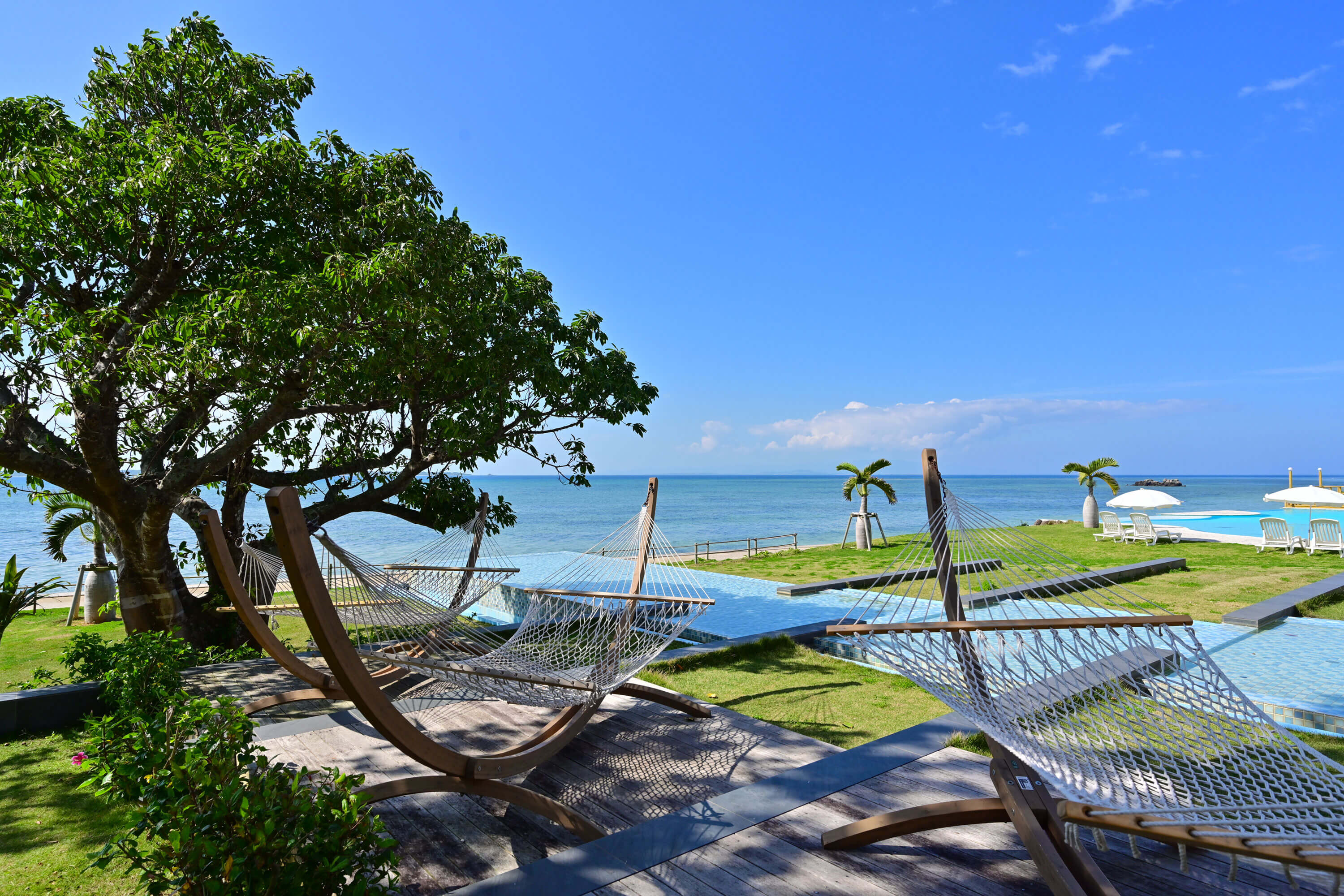 A gentle breeze passing the hammock space. WiFi is not only available in the rooms, but also outside.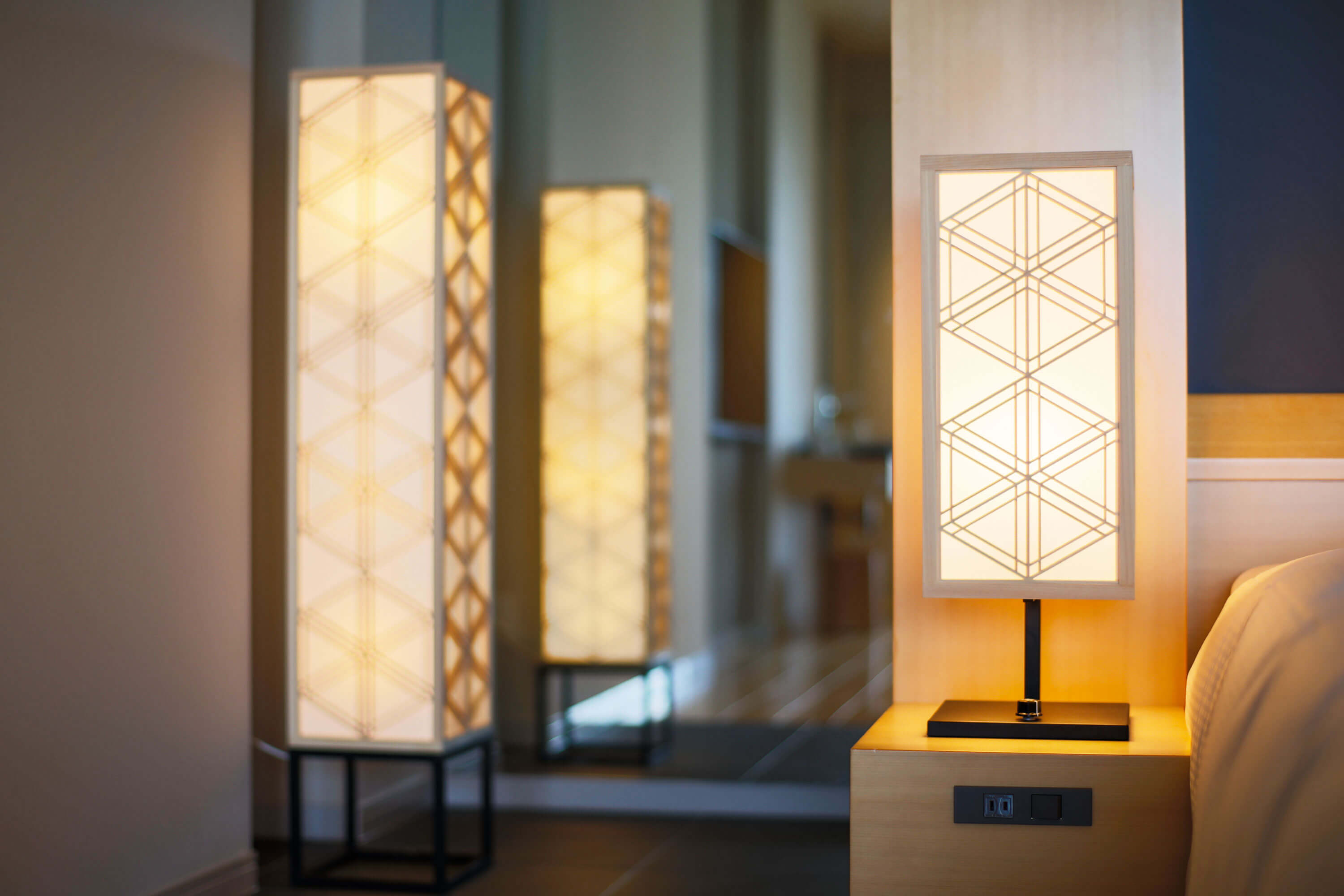 In the New Wing OCEAN GARDEN, the rooms Kaze and Ukifune incorporate Japanese traditional 'Kumiko' wood handcraft.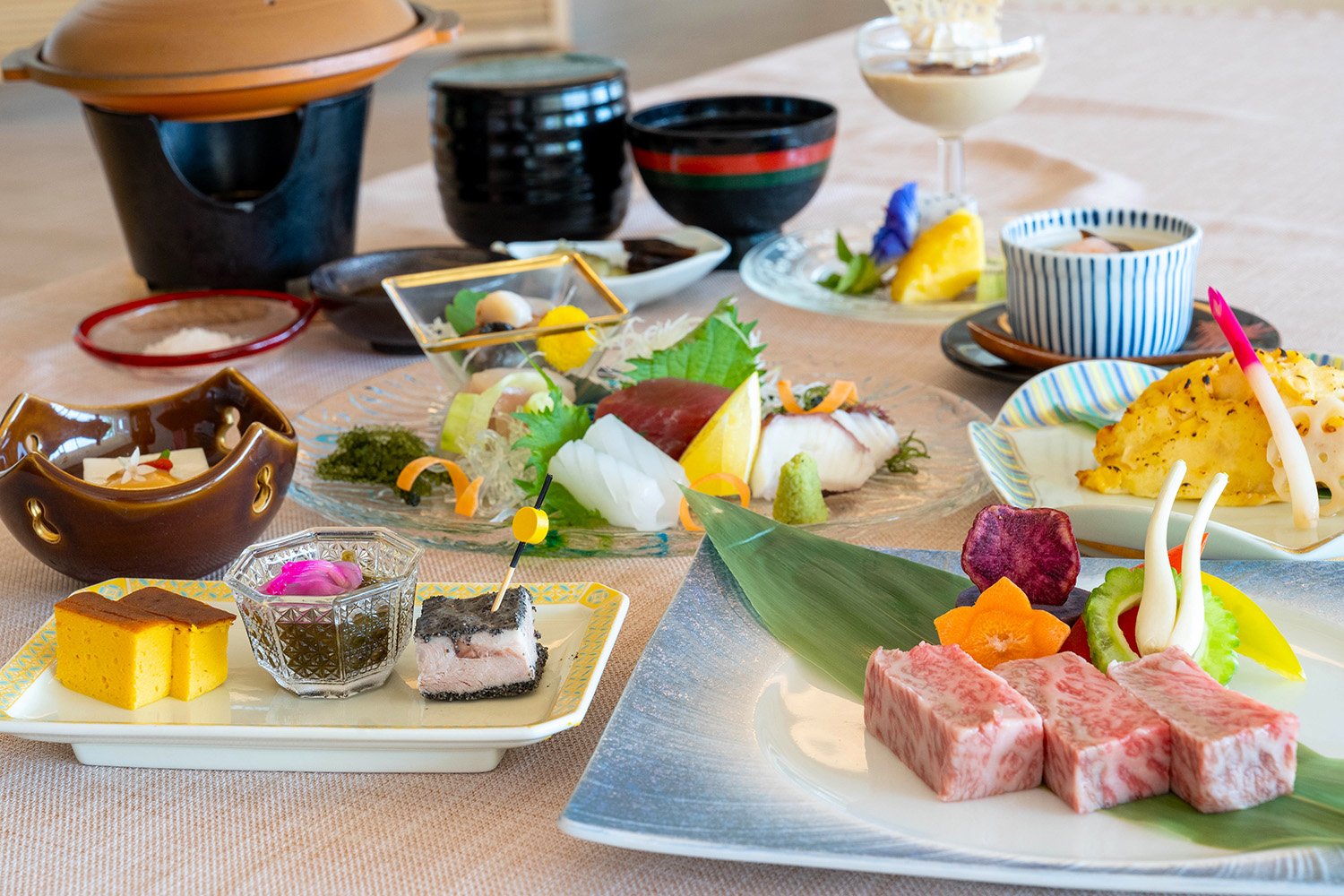 Skilfully grilled, one-by-one, skewers are a favourite in our hotel.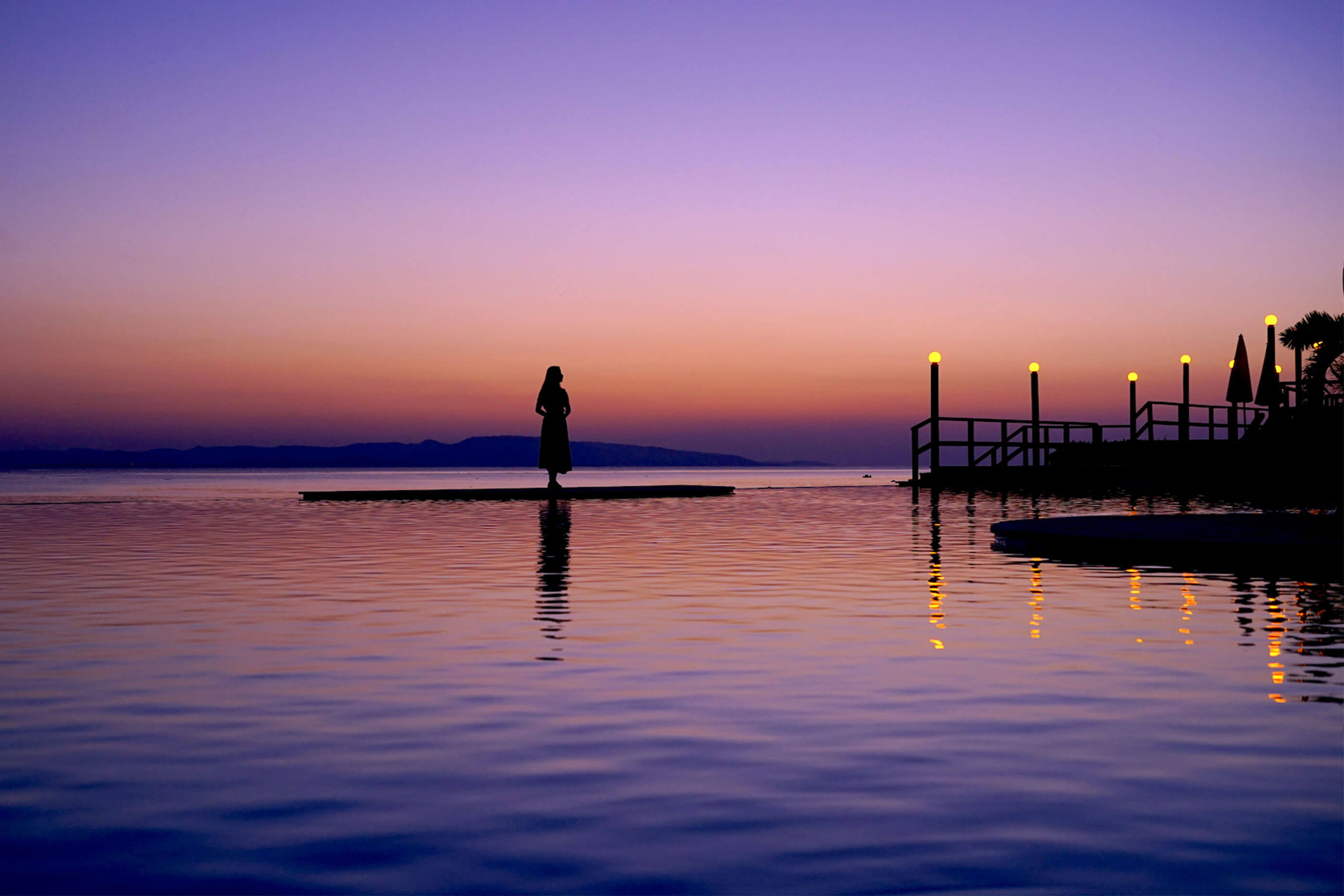 During the morning and evening magic hours, it looks as if the pool is merging into the ocean right in front of your eyes.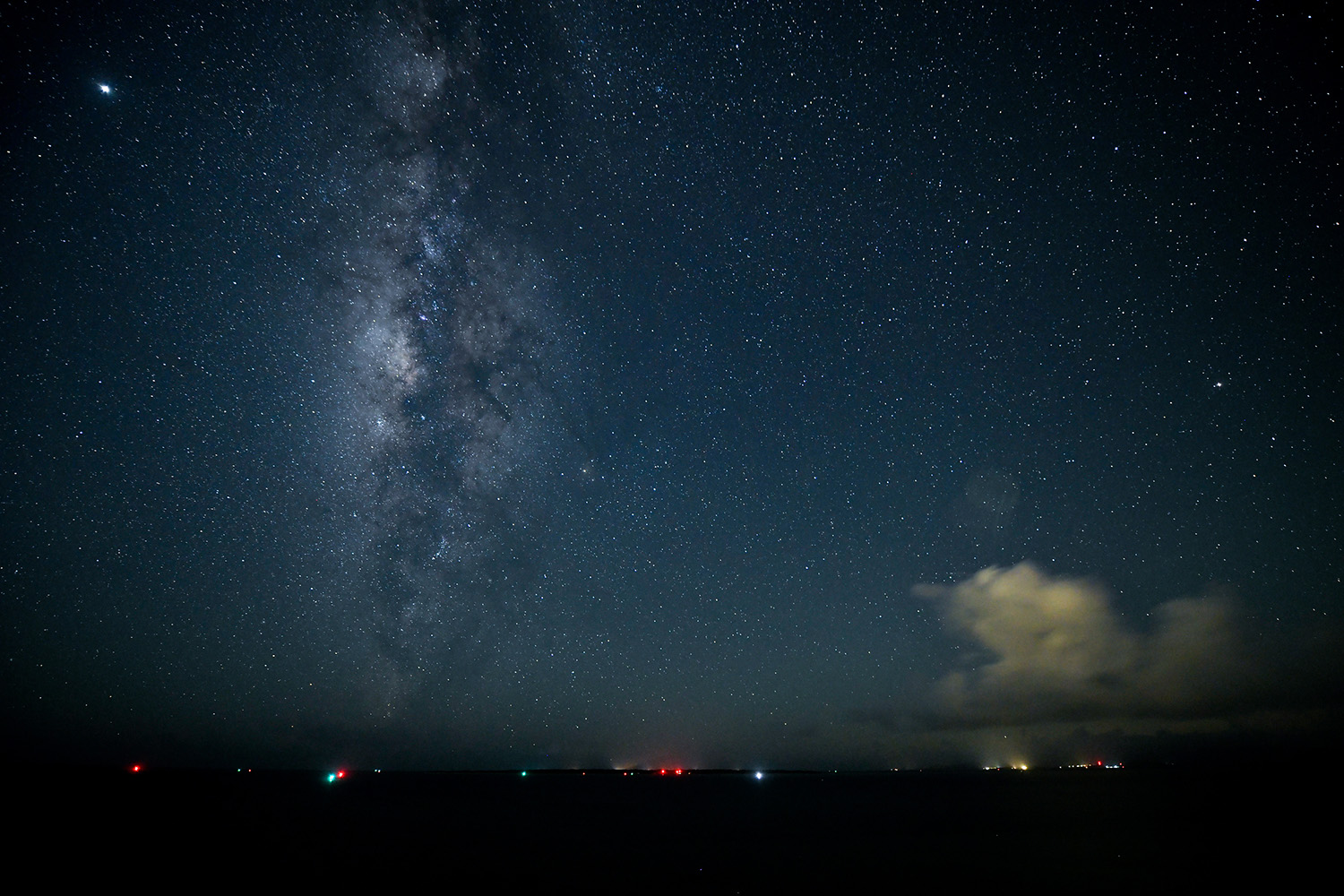 The New Wing reception is equipped with comfortable sofas for ultimate relaxation while gazing at the outside scenery.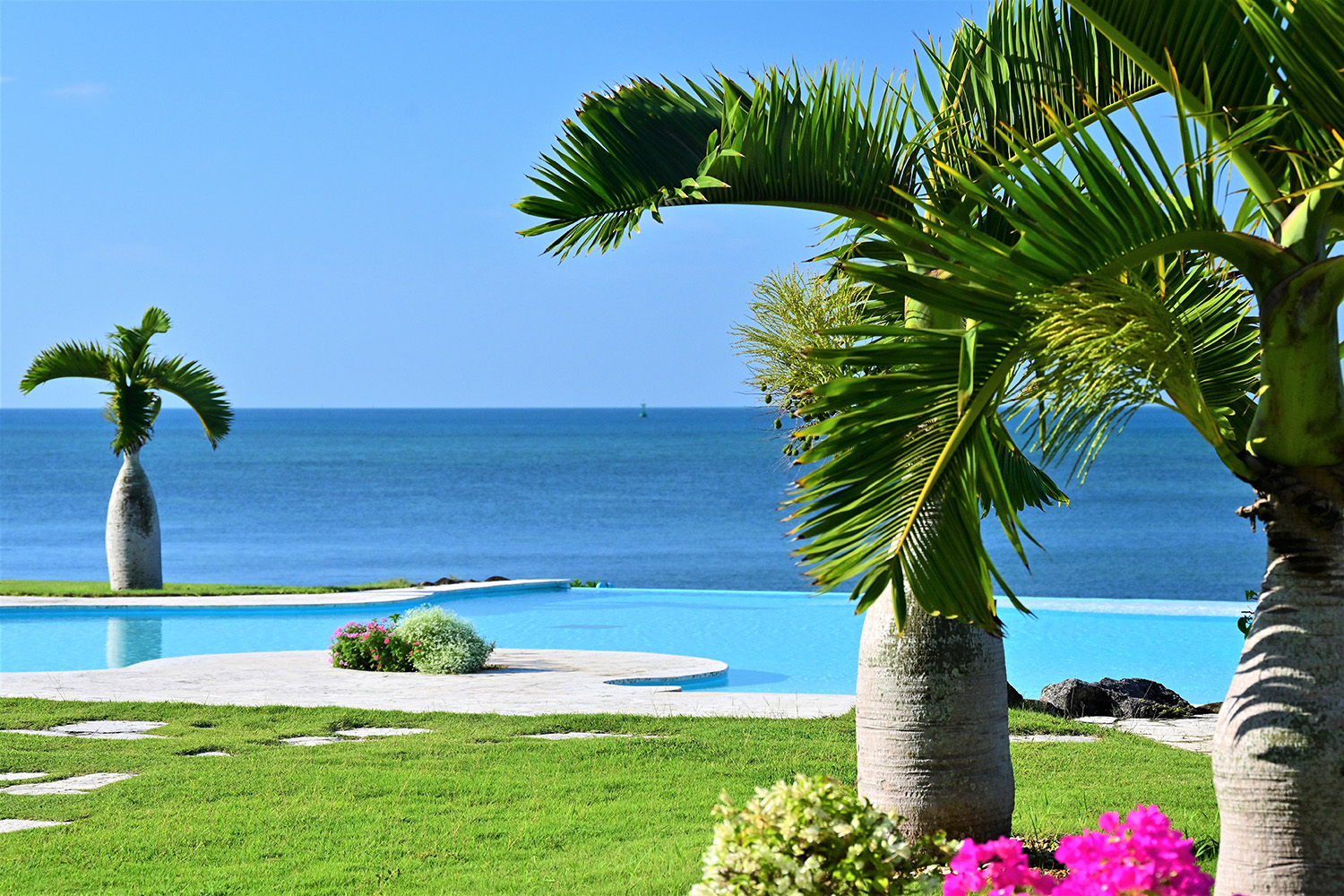 Infinity pool during daytime.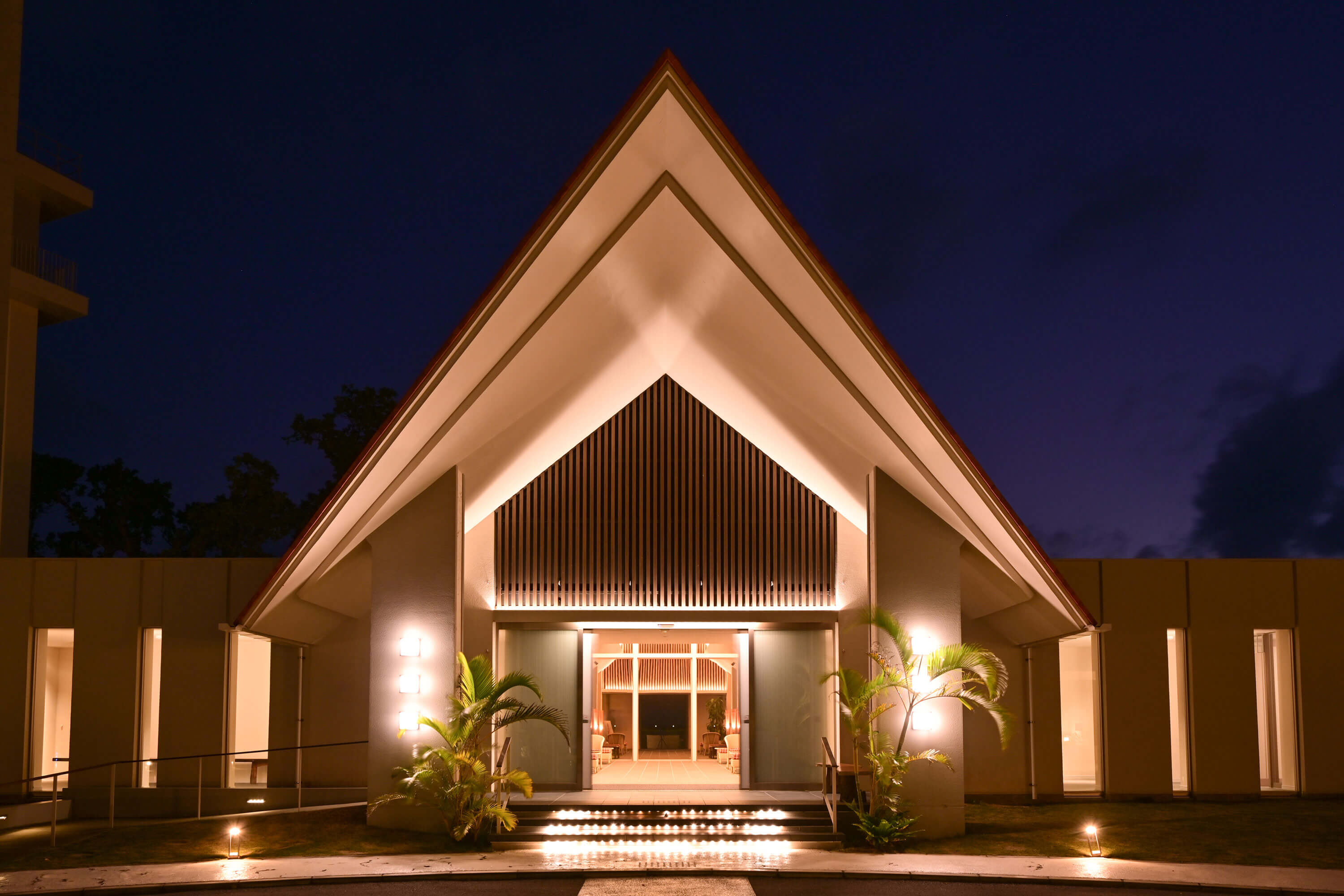 Our lighting schemes take light pollution into consideration in an effort to protect the beautiful starlit night sky of Ishigaki Island.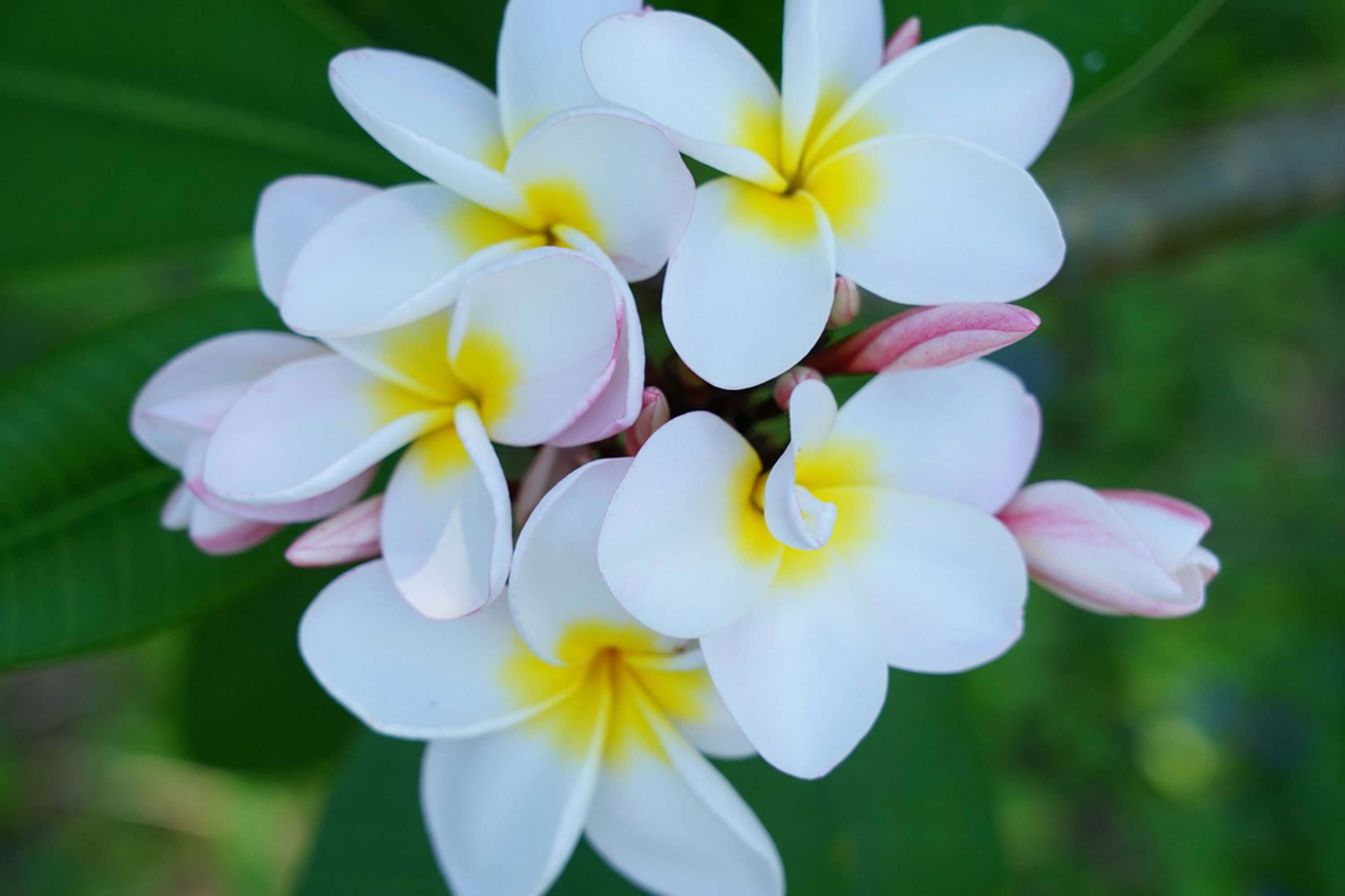 Within the hotel premises, subtropical flowers bloom abundantly.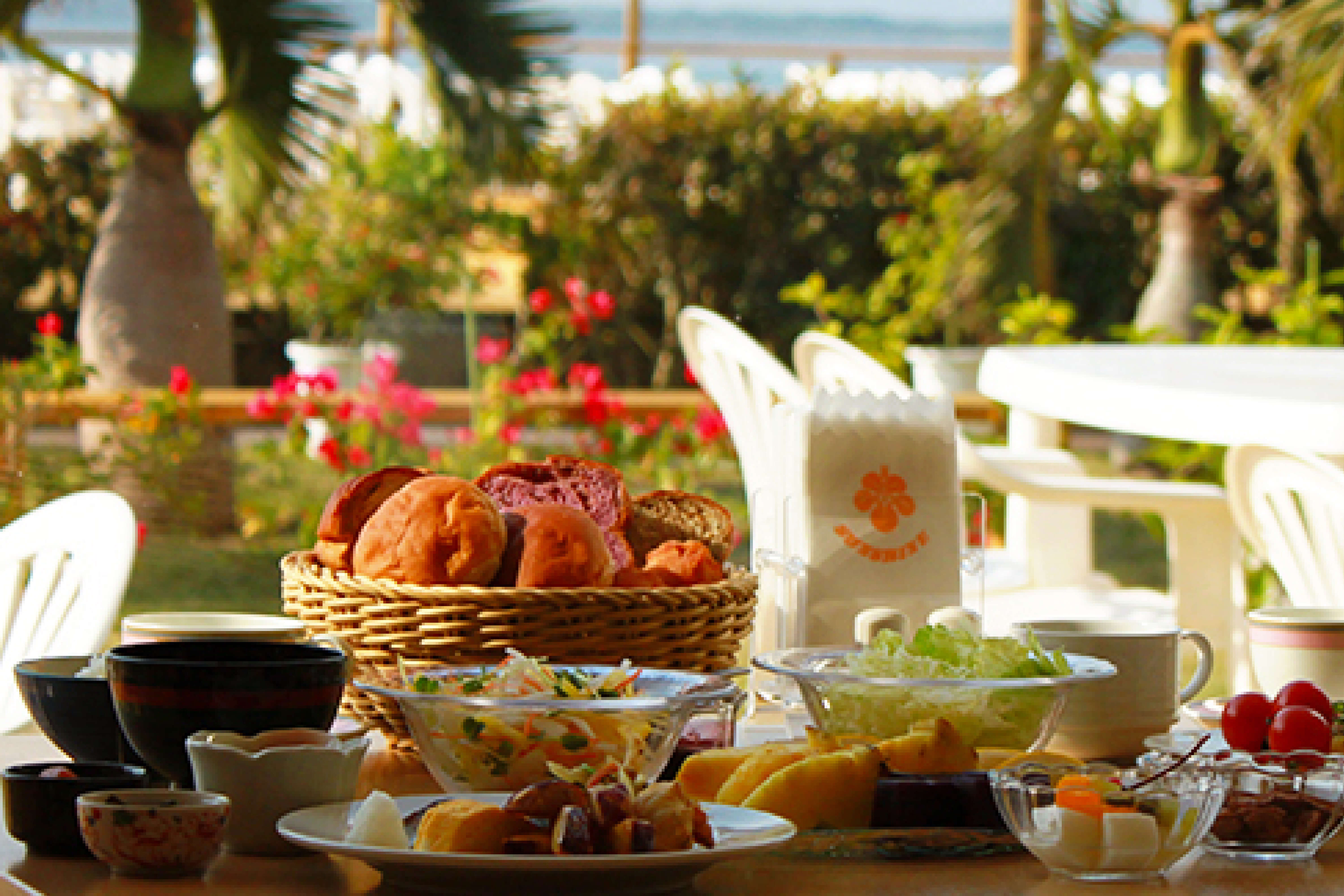 Breakfast offers buffet style Okinawan, Japanese and Western delights.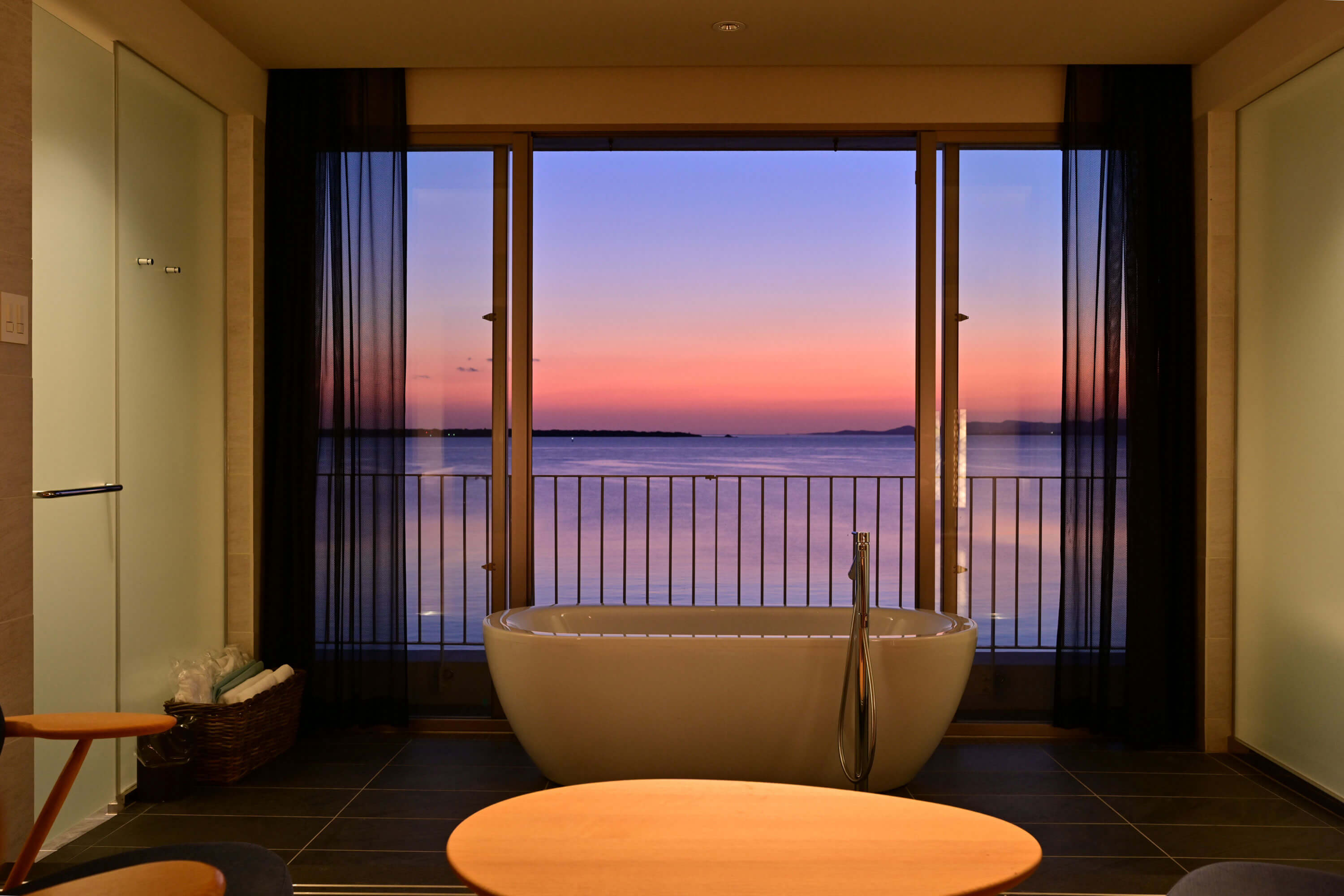 New Wing OCEAN GARDEN's Ukifune is equipped with a luxurious bathtub for relaxing while gazing at the sea and sky right underneath your eyes.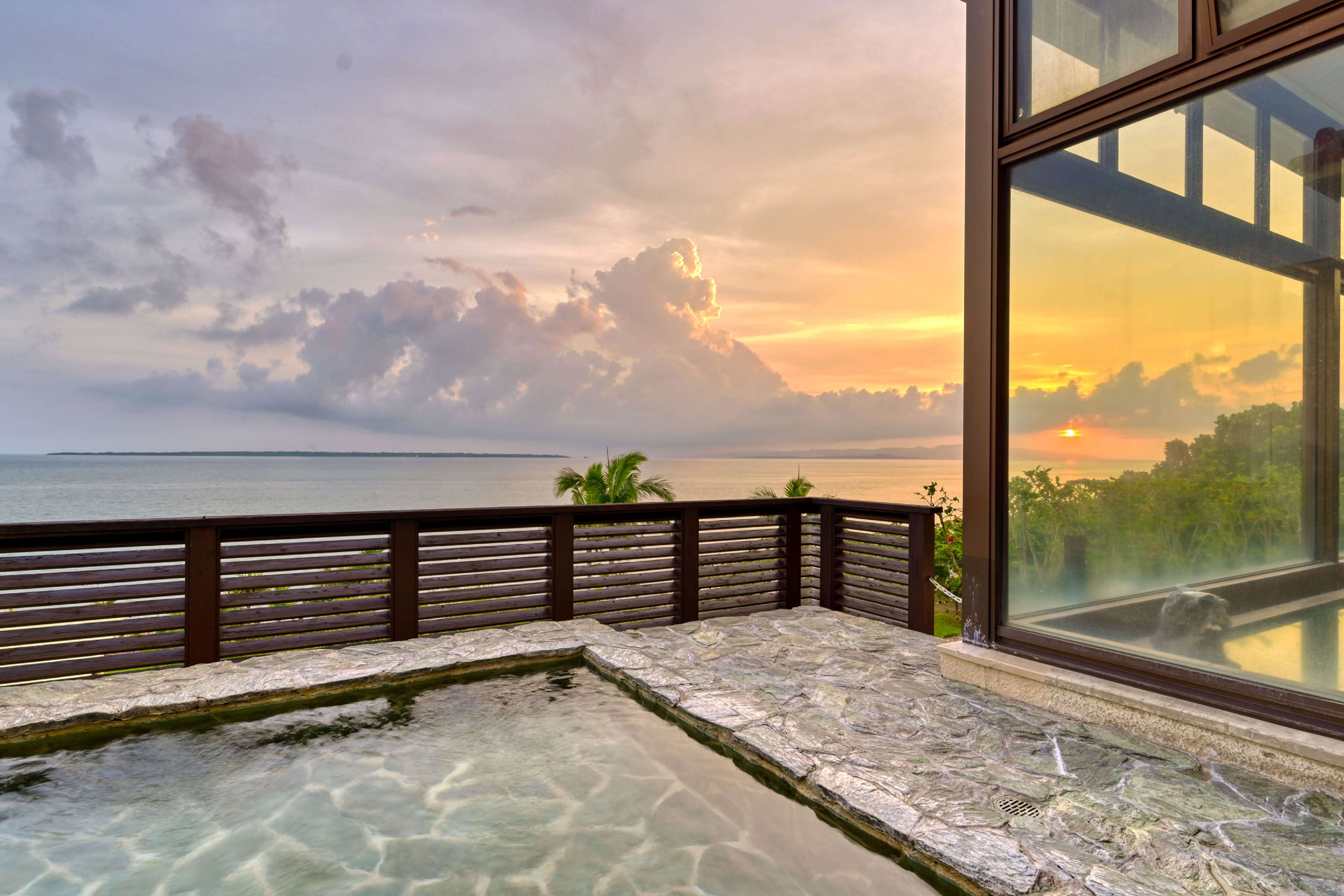 Enjoy the open feeling from the Japanese style open air bath.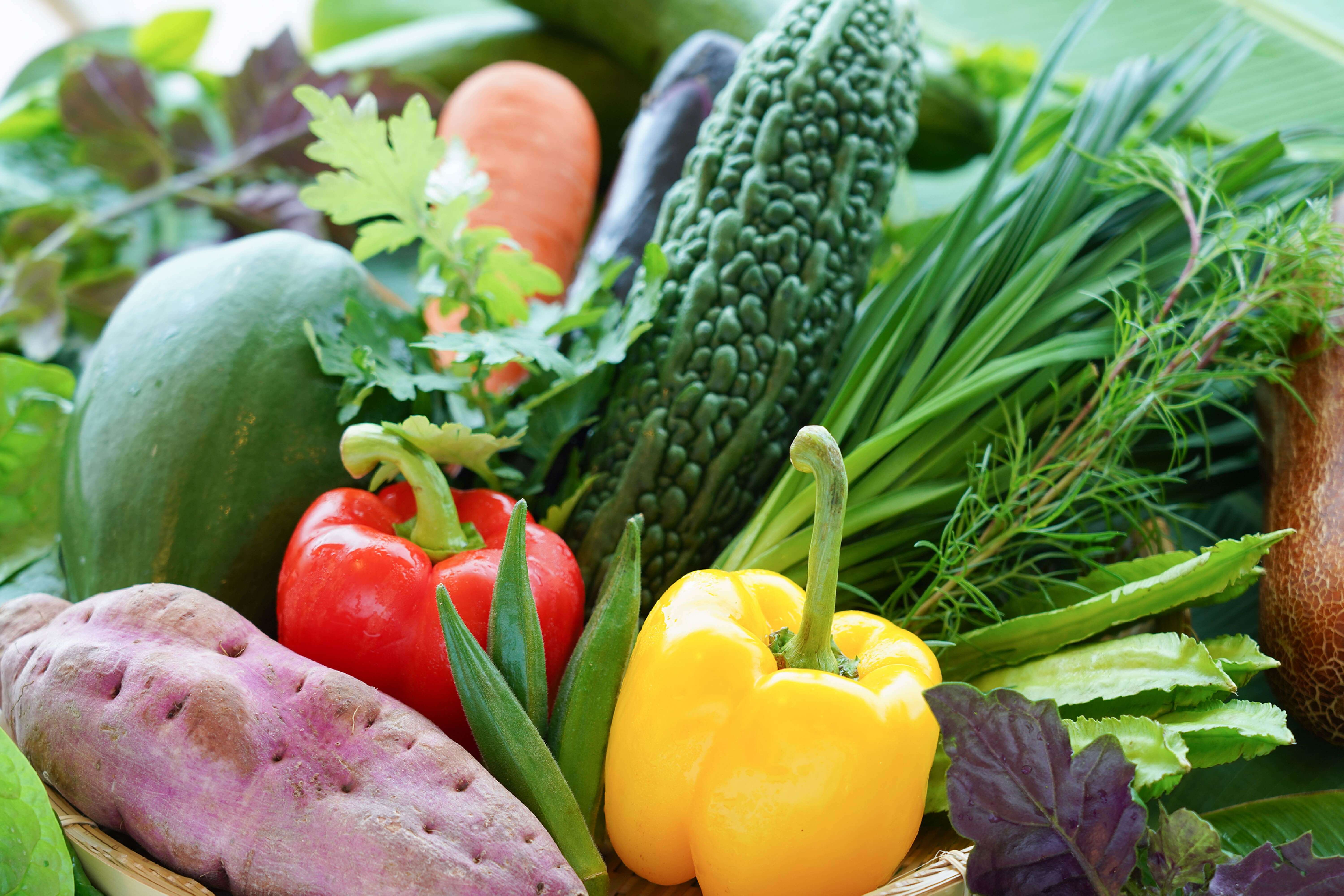 Sourcing fresh ingredients locally from Ishigaki, our restaurant also offers a vegan menu.
EXPERIENCE
Breakfast

Start a fresh morning in our restaurant surrounded by the garden full of subtropical flowers.
Opened 6:30-10:00
Menu Buffet style

Lunch and Dinner

A fusion of exquisite Japanese and original Okinawan cuisine, created from the blessings of nature, or how about fresh fish and local meat on skewers that our chef grills perfectly on charcoal? Enjoy!
Lunch 11:30-14:00
Dinner 18:00-22:00 (Last order at 21:30)

Marine activities [Apr-Sep]

We are preparing various marine activities that will let you enjoy the deep blue sea right in front of you.
The beach is for marine activities only. Swimming is not recommended.

Infinity pool

Our infinity pool looks out on the islands floating on the horizon. Experience the evening breeze from the poolside and gaze at the sparkling Southern Cross.

Communal Bath with open air bath

Relaxing soothed by the nature that stretches out right in front of your eyes.
Opening hours: 6:00-8:30 / 16:00-23:00

Gazing at the star-filled night sky of Ishigaki

The Milky Way, shooting stars, the moonlight and constellations that change continuously with the seasons – all can be seen year-round.
We offer stargazing tours within the hotel premises. (Shanishani Stargazing Tours, extra fee)

Anniversary

Celebrating a special occasion at Beach Hotel Sunshine Ishigakijima. From our hearts, we support in making your anniversary special.
SDGs
At Beach Hotel Sunshine Ishigakijima, we implement the following initiatives to promote the UN Sustainable Development Goals (SDGs).
Efforts to prevent light pollution

Through inventive lighting design inside and outside the hotel facilities, our hotel reduces unnecessary outdoor illumination and adopts lighting that ensures conservation of eco-systems and is effective for low energy consumption.

Efforts as player in tourism industry

Our hotel strives to reduce the amount of waste, for example through re-cycling, re-usage, paperless options and prevention of food waste. To furthermore reduce plastic waste, the hotel uses paper straws and paper packaging for take-out food.

Health management and diversity

While striving to enrich a work-life balance, our hotel aims to improve labour productivity through streamlining and optimizing its operations. Welcoming diversity, regardless of gender, ethnicity, age, educational background, etc., our hotel provides vast opportunities for employment.
SERVICE
Check-in /
Check-out

In: 15:00
Out: 11:00

Free Wi-Fi

Free wireless, high-speed LAN available throughout the Main Wing and New Wing.

Credit card

JCB / VISA / MASTER / AMEX / UC / DC / NICOS / DinersClub / UnionPay / etc.

Delivery service

Available at the Shani Shani Shop in the Main Wing.
(Japan Domestic only)

Shop

Shani Shani Shop in the Main Wing.
6:30-22:00

Coin Laundry

In the Main Wing, accessible from outside.
In the New Wing, first floor.
(Free detergent available)

Shower &
Changing rooms

In the Main Wing, accessible from outside.
8:00-19:00

Bicycle rental

1 Hour ¥550/1 Day ¥1,100
From 12 years and older.
(Tax included)
Apr-Sep 8:00-19:00
Oct-Mar 8:00-18:00

Wheelchairs

Available for free.
Reservation required.

Taxi hiring

Reservations for getting around the island and sightseeing by hired taxi. (Paid service)

Communal bath with open air bath

AM 6:00〜8:30
PM 16:00〜23:00

Outdoor pool

Infinity pool. Swim tubes rental available for free.
Apr-Sep 8:00-19:00

Shiatsu massage

10:00-Last call 22:00
Final start 23:00
40 minutes ¥4,400
60 minutes ¥6,600
80 minutes ¥8,800
(Tax included)
ACCESS
Our hotel is located at the west coast of Ishigaki Island. It takes about 30 minutes from Ishigaki Airport by car. With approximately 10 minutes to downtown Ishigaki and the ferry terminal, it is conveniently located as a base for enjoying the island.
Access from Airport

Ferry Terminal
Beach Hotel Sunshine Ishigakijima
2484 Arakawa, Ishigaki-shi Okinawa, Japan 907-0024(→Google Maps)
Tel:+81-980-82-8611 (9:00 - 18:00 JST)
E-Mail : info@ishigakijima-sunshine.net
How to Access from Airport / Ferry Terminal
By TAXI

From the airport to the hotel, it takes approximately 30 minutes and costs around 3,500 yen. Please feel free to ask our staff to arrange a taxi to the airport. From the downtown area, ferry terminal and bus terminal, it takes about 10 minutes to the hotel.

By CAR

Several rental car companies operate from the airport area or from within the city. A spacious parking area at the hotel allows free parking with no reservations required.

By BUS

There is no direct bus connection between the airport and the hotel. It is necessary to change buses at the bus terminal in downtown Ishigaki. English information with the latest bus schedules and recommended tickets is available on the Azuma bus company's website.

Routes 4 and 10 from airport to bus terminal, getting off at final stop.

Fare: ¥540/adult, ¥270/child (until 12 y.o.)
Time: 35-40 minutes

From bus terminal, route 9 bound for Kabira Resort, getting off at stop Sunshine Hotel.

Fare: ¥220/adult, ¥110/child (until 12 y.o.)
Time: 15 minutes

Sightseeing tours with pick-up or drop off at the airport

To those with early flight arrivals and having plenty of time until check-in, or to those who cannot drive, we recommend joining a tour that enables visitors to start sightseeing right-away after arrival at Ishigaki Island.
Fee: from ¥9,000/person (Tax included)
Please contact the hotel for details.